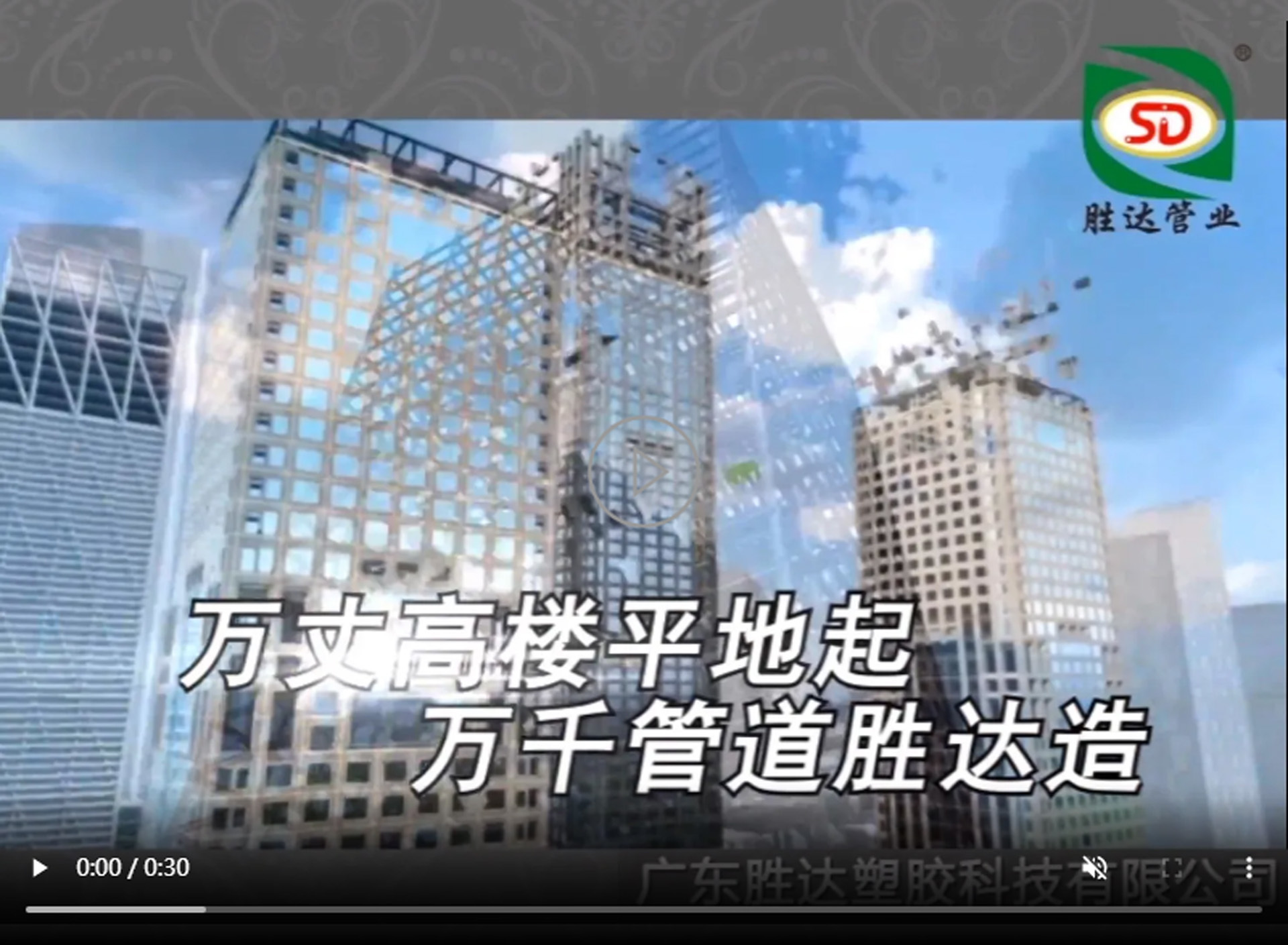 Drain series

Water supply

Electrician Conduit / Trough

Communication Power

Municipal Sewage Series

Marine Aquaculture Series

Other Series
新闻资讯
---
聚焦公司动态,发布及时资讯,欢迎您的关注!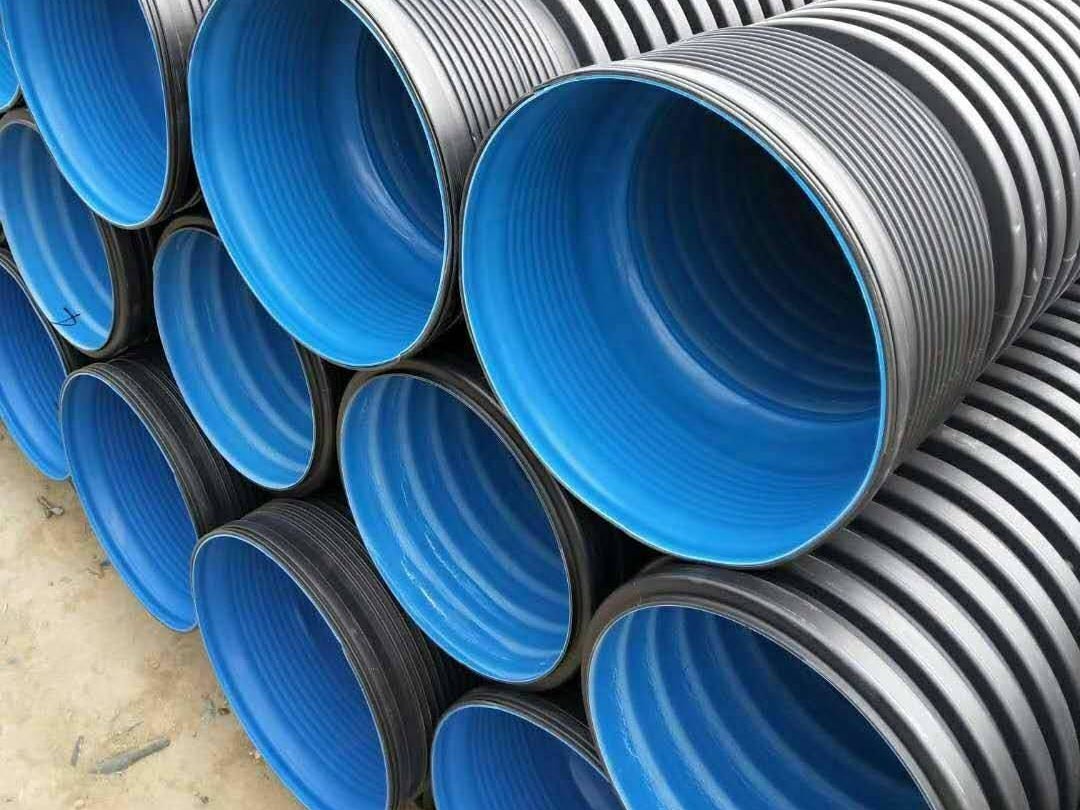 What are the advantages of double wall corrugated pipe
---
High-density polyethylene (HDPE) has excellent chemical stability, aging resistance and environmental stress cracking resistance. The HDPE double-wall corrugated pipe produced from it is a flexible pipe. Its main performance is as follows: Strong resistance to external pressure The outer wall has a ring-shaped corrugated structure, which greatly enhances the ring stiffness of the pipe, thereby enhancing the resistance of the pipe to soil load. In this performance, the HDPE double-wall corrugated pipe has obvious advantages compared with other pipes. low engineering cost Under the same load condition, HDPE double-wall corrugated pipe only needs thinner pipe wall to meet the requirements. Therefore, compared with the solid-wall pipe of the same material and specification, it can save about half of the raw materials, so the cost of the HDPE double-wall corrugated pipe is also lower. This is another very prominent feature of the pipe. Easy to construct Due to the light weight of the HDPE double-wall corrugated pipe, the handling and connection are very convenient, so the construction is fast and the maintenance work is simple. Tight schedule and construction In the case of poor conditions, its advantages are even more obvious. Small friction coefficient, large flow The HDPE double-wall corrugated pipe made of HDPE can pass a larger flow than other pipes of the same diameter. In other words, under the same flow requirements, HDPE double-wall corrugated pipes with relatively small diameters can be used. Low temperature impact resistance The embrittlement temperature of HDPE double-wall corrugated pipe is -70℃. Generally, it is not necessary to take special protective measures during construction under low temperature conditions (above -30 ℃), and the construction in winter is convenient. Moreover, the HDPE double-wall corrugated pipe has good impact resistance. good chemical stability Since HDPE molecules are not polar, they are chemically stable. Except for a few strong oxidants, most chemical media have no destructive effect on it. The soil, electricity, acid and alkali factors of the general use environment will not damage the pipeline, breed bacteria, and scale, and its flow area will not decrease with the increase of operating time. long lasting The service life of HDPE double-wall corrugated pipe can reach more than 50 years under the condition of not being exposed to sunlight and ultraviolet rays. Excellent wear resistance Germany has used tests to prove that the wear resistance of HDPE is even several times higher than that of steel pipes. proper deflection A certain length of HDPE double-wall corrugated pipe can be slightly deflected in the axial direction, not affected by a certain degree of uneven settlement of the ground, and can be directly laid in a slightly non-straight groove without pipe fittings. · Reasonable structure and beautiful appearance ·Temperature resistance -40℃-60℃ ·Small resistance, large flow ·Strong flame retardancy ·Long service life ·Reliable hygienic performance ·Low overall cost ·Acid and alkali resistance and corrosion resistance ·High strength, strong seismic performance ·Energy saving ·Easy to install and transport
---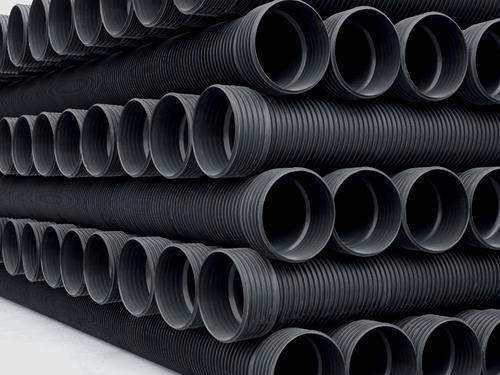 What material is the double wall corrugated pipe
---
There are many types of pipes, and the different types of materials have different applications. For example, double-wall corrugated pipes are used for drinking water transportation. What material is the double-wall corrugated pipe? What material is the double wall corrugated pipe It is a high-density polyethylene material, a new type of pipe with a ring-shaped outer wall and a very smooth inner wall. Because of its excellent performance and economic cost, it has been widely promoted and applied in many countries, especially in my country, the promotion and application of double-wall corrugated pipe is on the rise, and all technical indicators can reach the standard of use.
---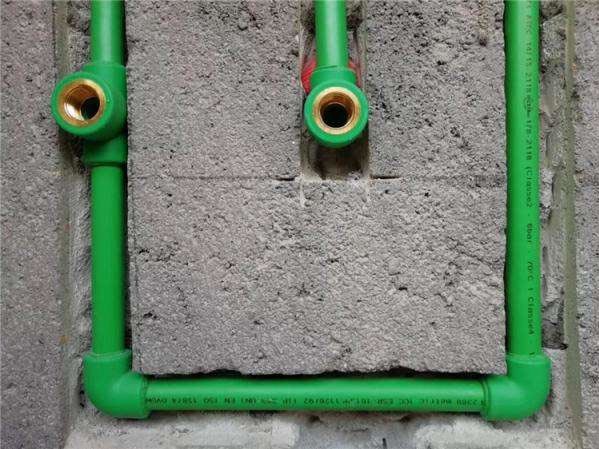 ppr pipe installation method and precautions
---
The most common problem with PPR water pipes is leaks. Be standardized when installing. 1. When using PPR fittings with metal threads, a foot seal must be used to avoid water leakage at the threads. 2. Do not overtighten the fittings to avoid cracks and leaks. 3. It is best to cut off 4-5cm at both ends of the pipe. 4. During construction in winter, the pipeline should avoid stepping on, knocking, colliding and throwing. 5. A boost test must be performed after installation. The pressure test time is 30 minutes, and the pressure is 8-10 kg, without leakage or leakage. 6. It is best to go to the top of the water pipe for easy maintenance. If it goes underground, it is difficult to find water leakage. 7. If it is found that the wall paint is moldy and blistered, the skirting or wooden floor is black and has fine bubbles, the ceiling and the wall tiles are damp and water seepage, etc., you should check the pipeline as soon as possible.
---

Guangdong Shengda Plastic Technology Co., Ltd.
(Overseas Chinese board code:280329)
Tel:400-838-1218

Head Office: Room 301, Ultrasonic Technology Building, No. 9 Keji East Road, High-tech Zone, Shantou City, Guangdong Province
Production base: Guangdong Niutianyang Industrial Zone
Fujian Xinshengda New Material Technology Co., Ltd.
Production base: No. 666, Ludi Industrial Park, Zhao'an Industrial Park, Zhao'an County, Zhangzhou City, Fujian Province



---
copyright © 2022 Shengda Pipe Industry